Custom Stamped Sterling Silver Cuff Bracelet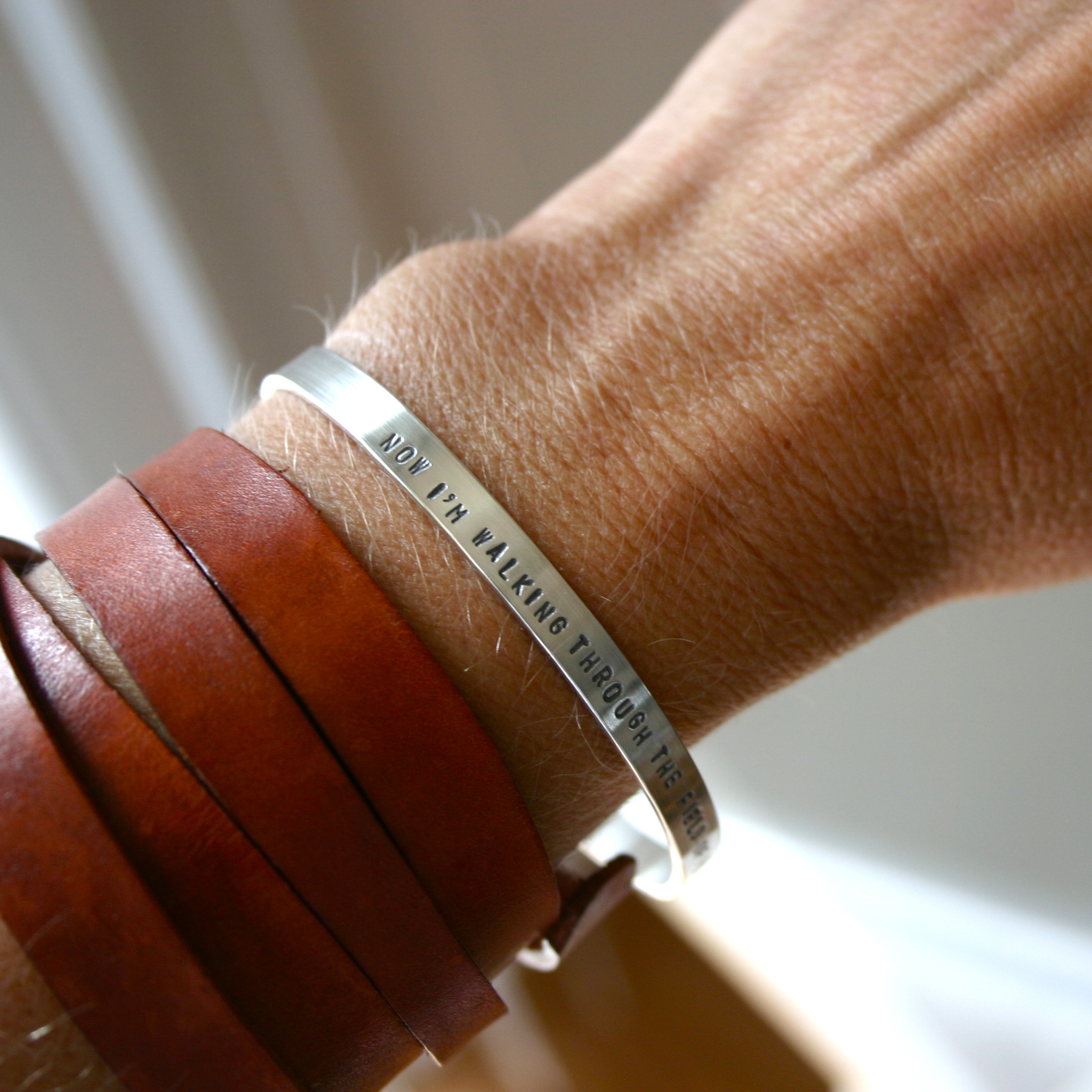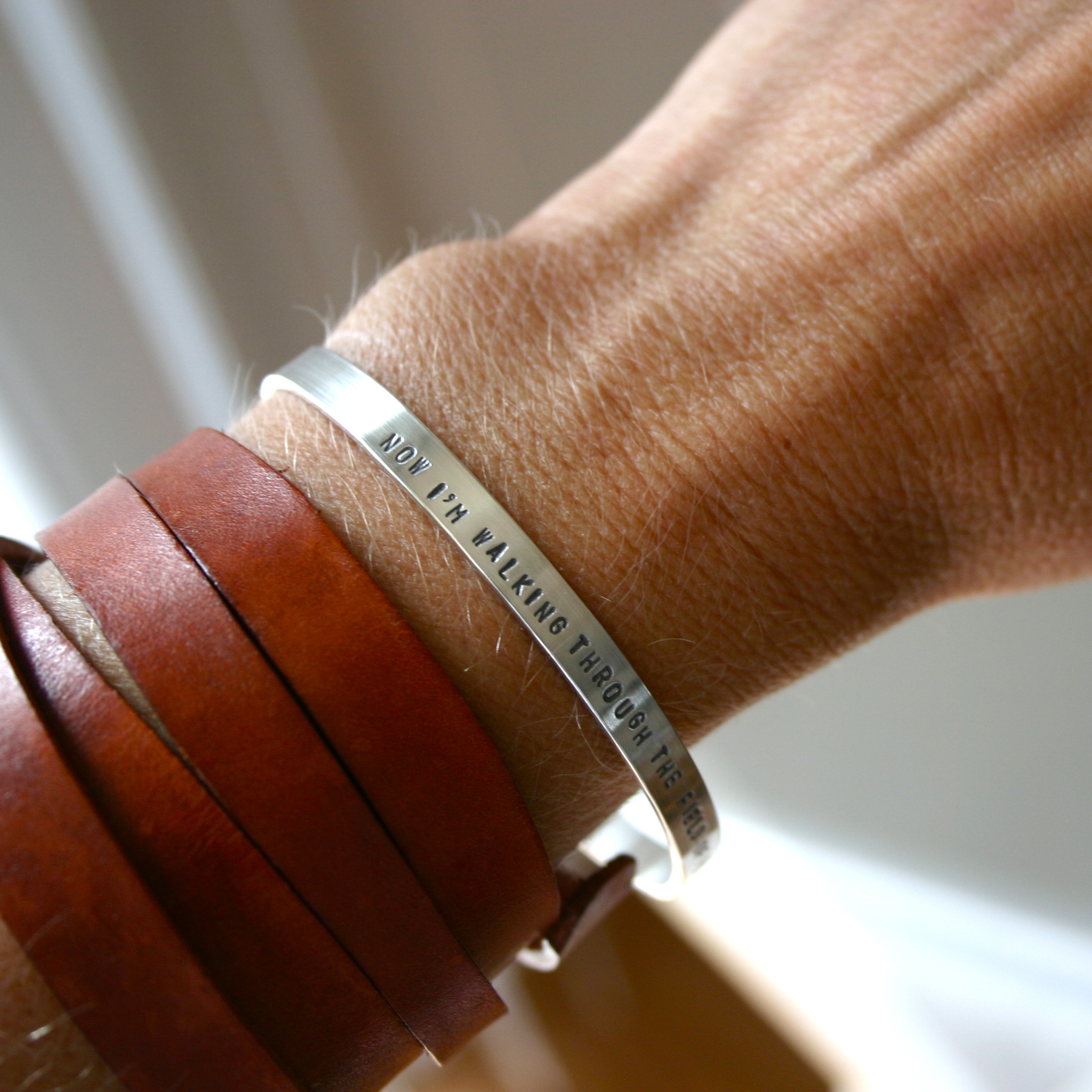 sold out
Custom Stamped Sterling Silver Cuff Bracelet
This sterling silver bracelet has been stamped with a phrase, but you can have (almost) any phrase stamped on it! Or have your children's names stamped on it.
Great to layer with other bracelets and bangles.
OPTIONS: You can have this bracelet with a hammered texture or smooth finish. Custom stamping can be on the inside or outside of the bracelet.
MATERIALS
-Aluminum.
This grade of aluminum does not tarnish or turn. It's very light and bends easily to put on and take off.

-.925 Sterling silver.

DIMENSIONS
1/4" x 6"
HOW TO CUSTOMIZE:
Type in your custom details in the "Additional Information" box during the checkout process.