Mama Bear Cuff Bracelet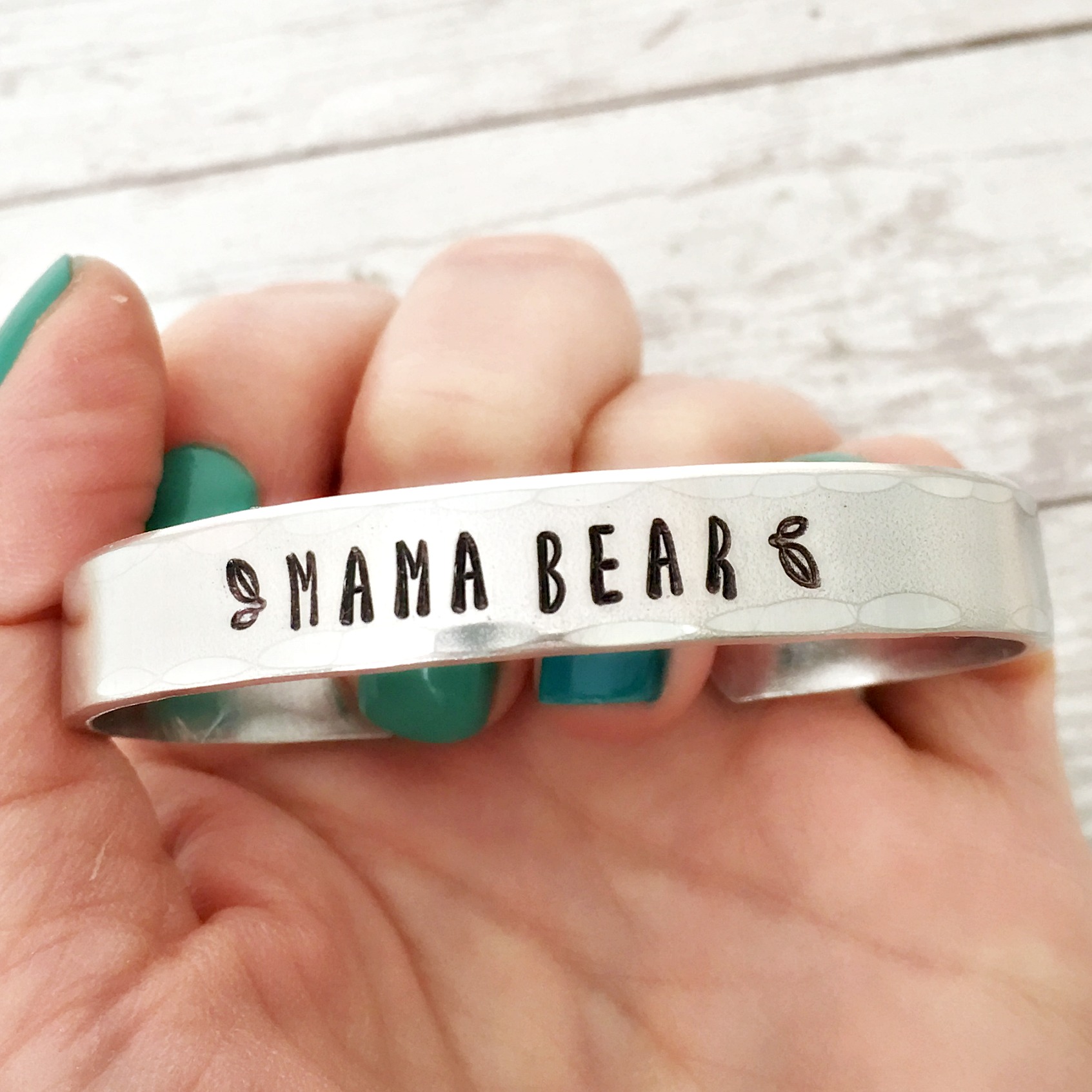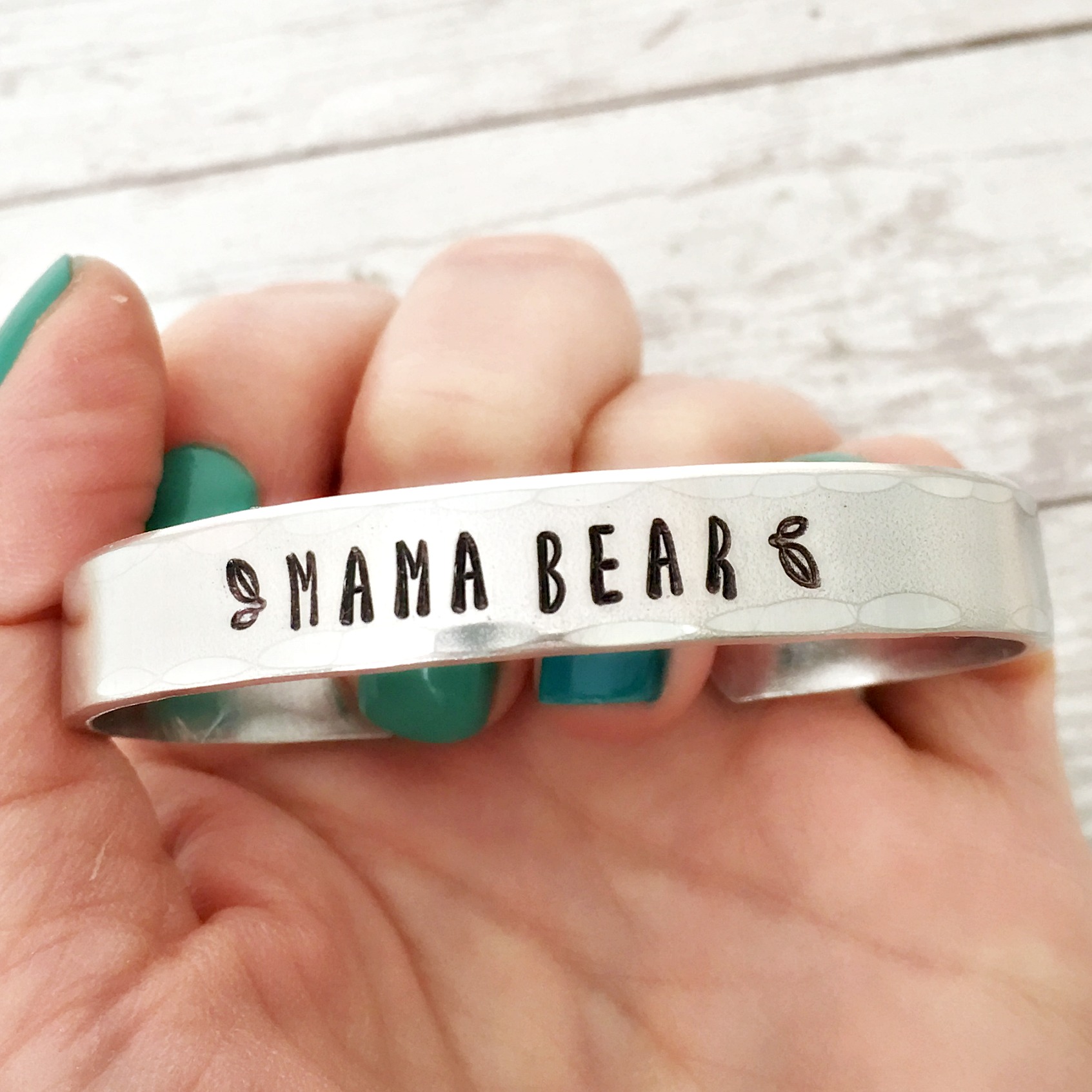 Mama Bear Cuff Bracelet
Wear this Mama Bear bracelet with pride! The cuff is given a hammered edge to add texture then hand stamped with "MAMA BEAR." You can have the bracelet customized with a different short phrase, names, or dates.
MATERIALS
-Aluminum.
This grade of aluminum does not tarnish or turn. It's very light and bends slightly to put on and take off.

DIMENSIONS
3/8" x 6"

PRODUCTION TIME
Hand-stamped items ship in approximately 1 week after the order is placed.