She Believed She Could So She Did Cuff Bracelet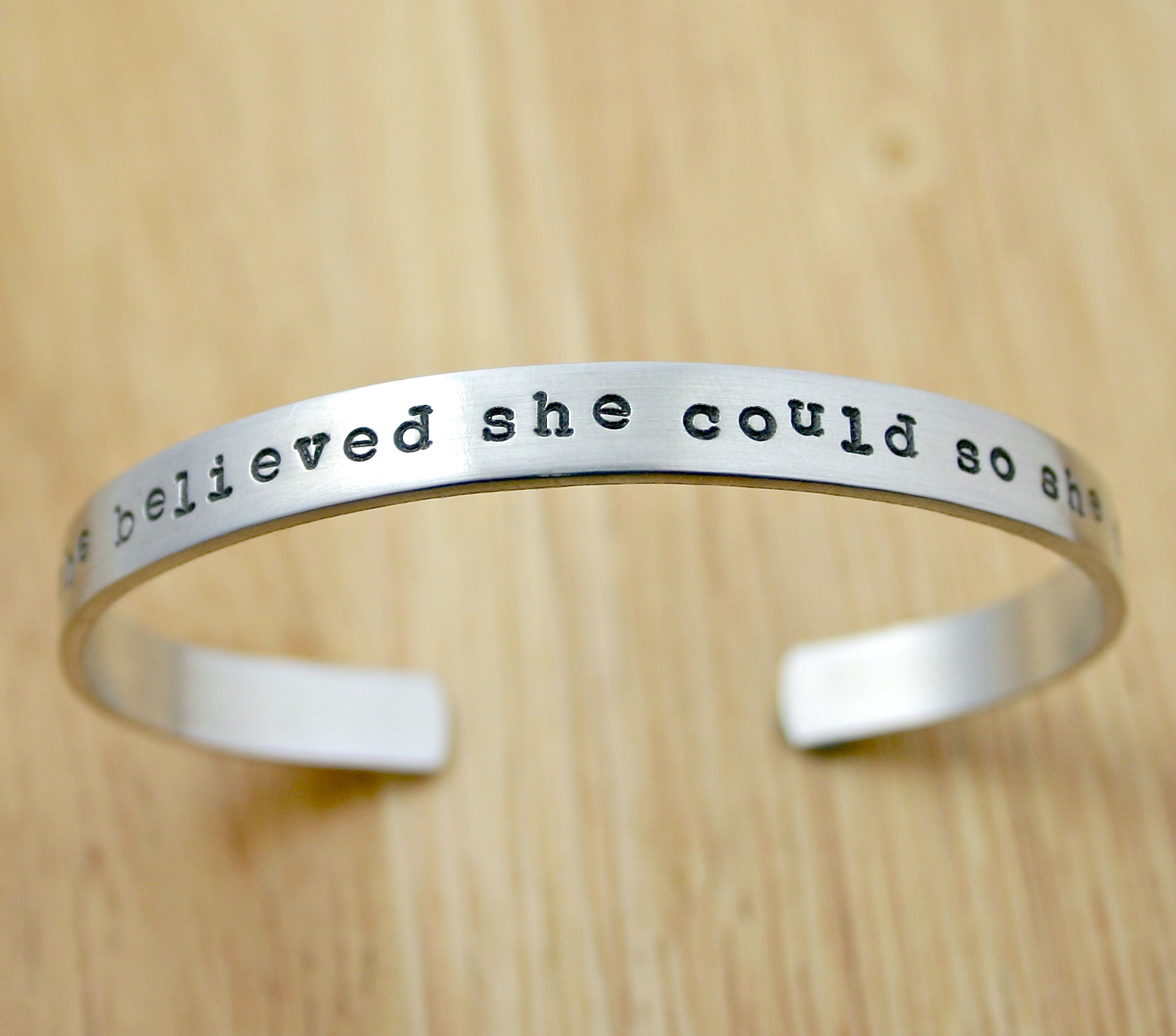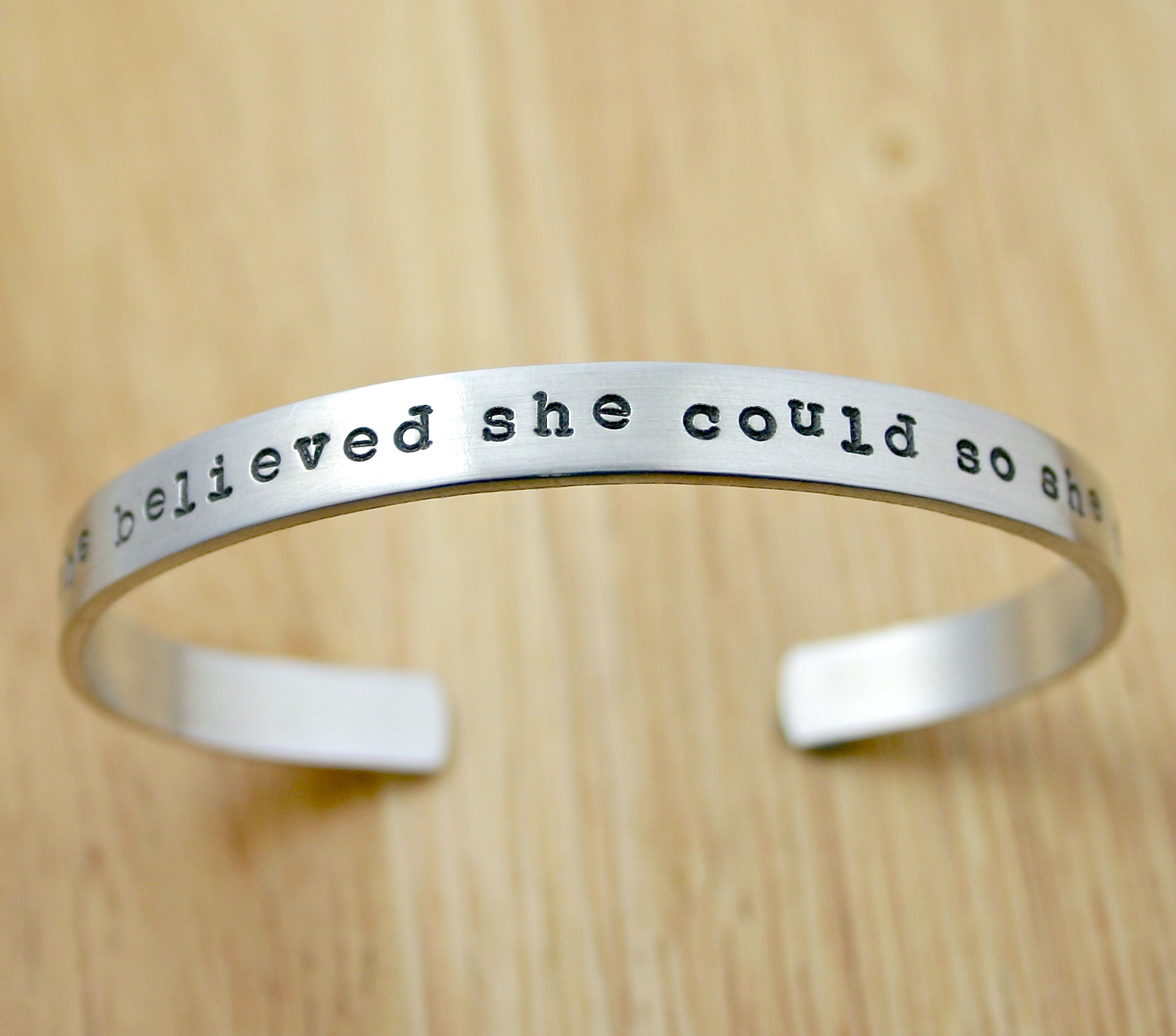 She Believed She Could So She Did Cuff Bracelet
She Believed She Could So She Did. This is my favorite inspirational quote. Do you know someone who completes her task once she sets her mind to it? Who displays determination? This is for her!

MATERIALS:
Aluminum: Light and easy to wear. Aluminum bends easily, making it easy to put on and take off. This grade of aluminum does not tarnish or turn.
DIMENSIONS: 1/4" x 6"