Skinny Cuff Bracelets, set of two personalized bracelets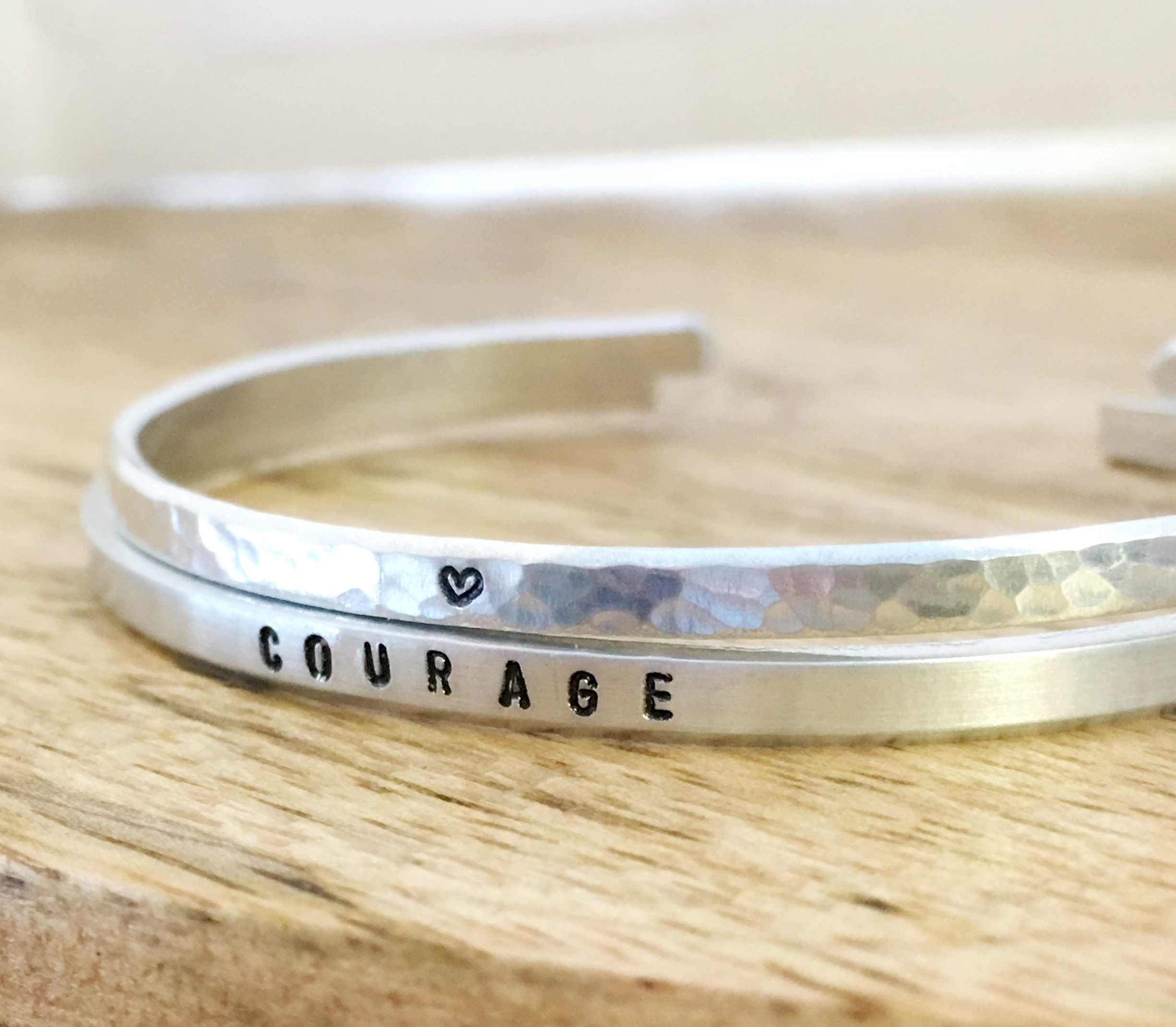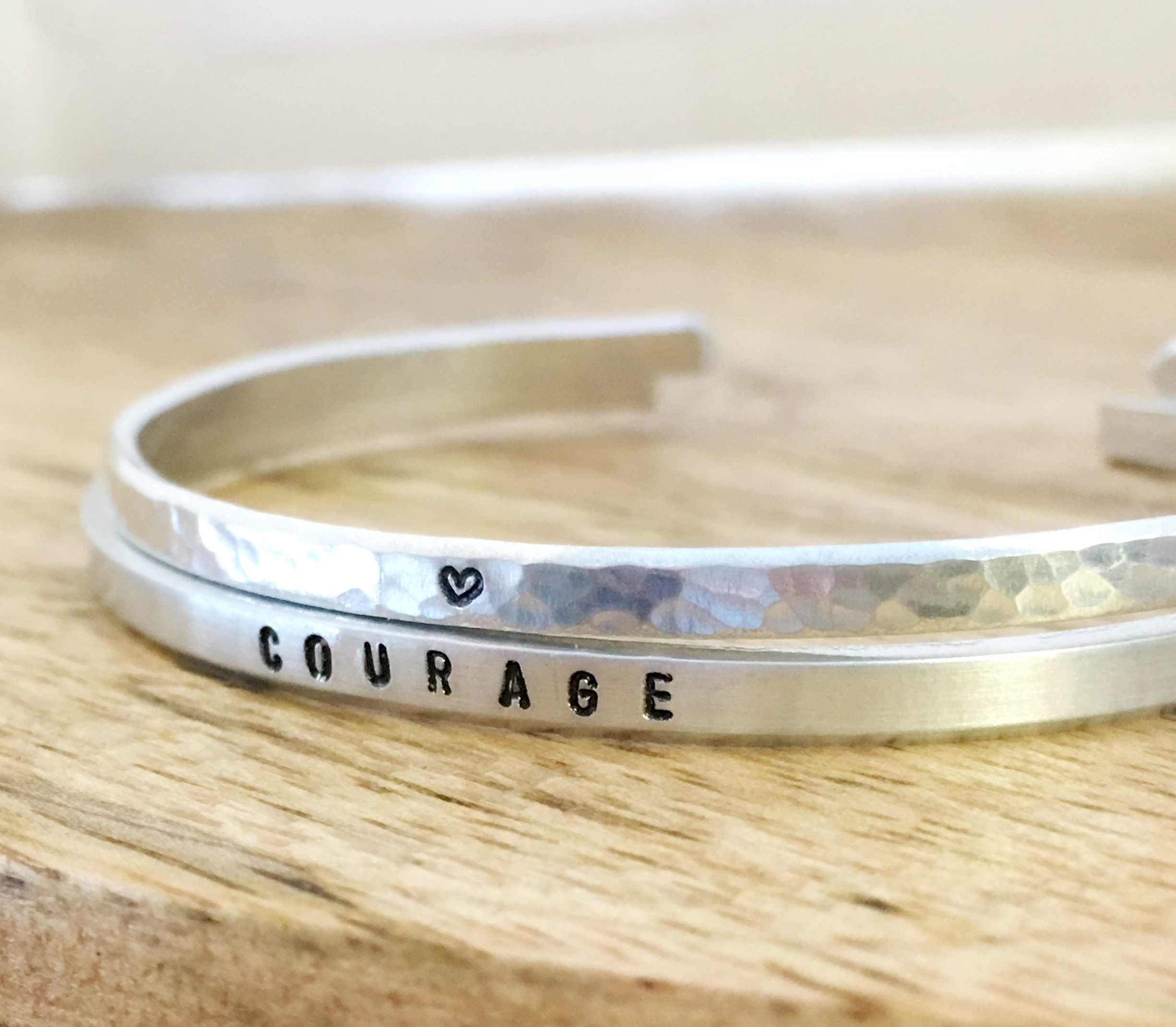 Skinny Cuff Bracelets, set of two personalized bracelets
This set of skinny cuffs can be personalized with names, words, or short phrases. You will receive two cuff bracelets as shown. Stack them. Wear them separately, or keep one and give one to your bestie.

DETAILS: These bracelets are skinny and have a bit of "spring" to them, making them easy to put on and take off. If they are bent too much, they will lose their shape. One is hammered and one is smooth. You can order them in any combination of smooth or hammered.

MATERIALS:
Aluminum. This grade of aluminum does not tarnish or turn.
Sterling Silver

DIMENSIONS: 1/8" x 6"

CUSTOMIZATION: Tell me your details in the "Additional Information" section at checkout. Please be very specific.