Queen Bee Necklace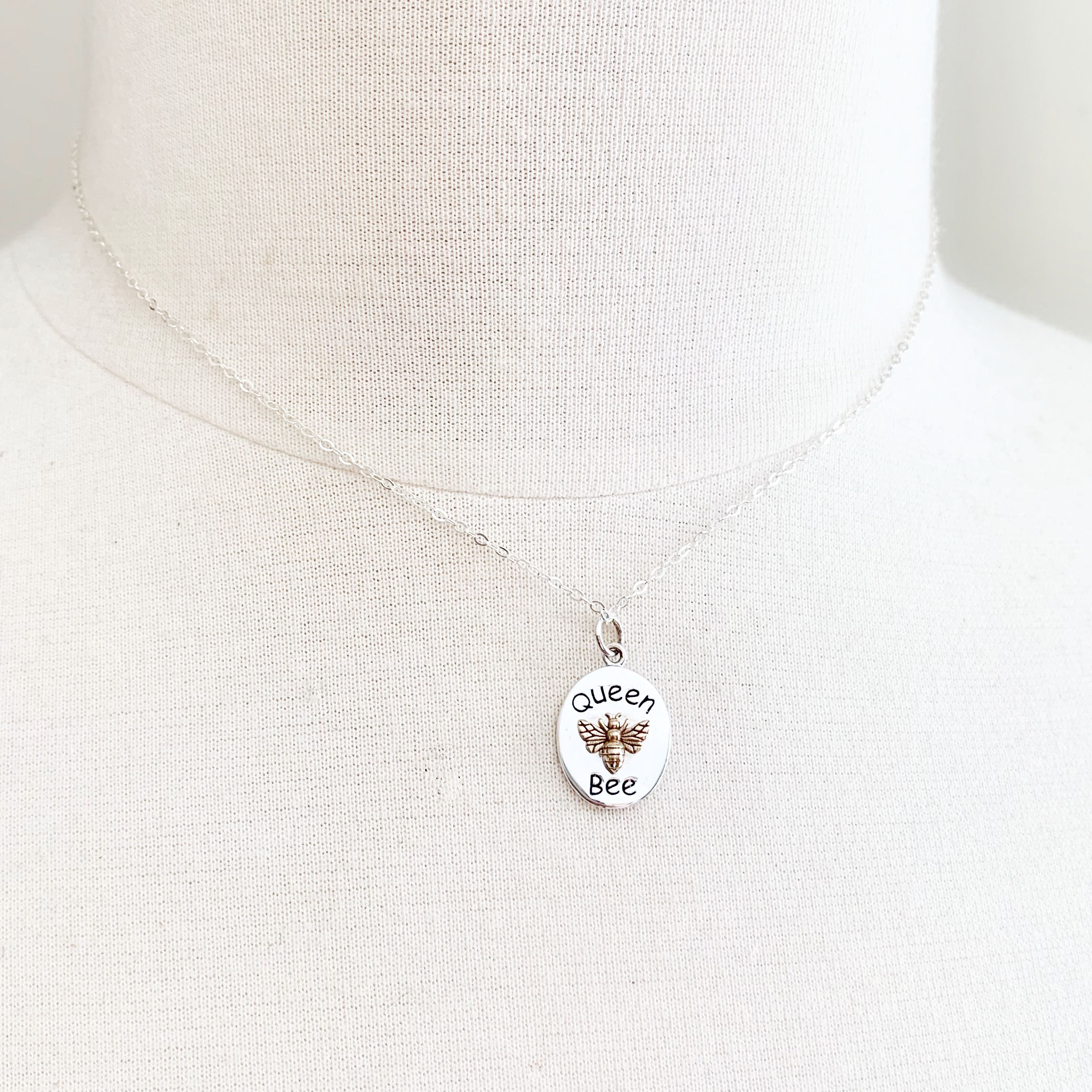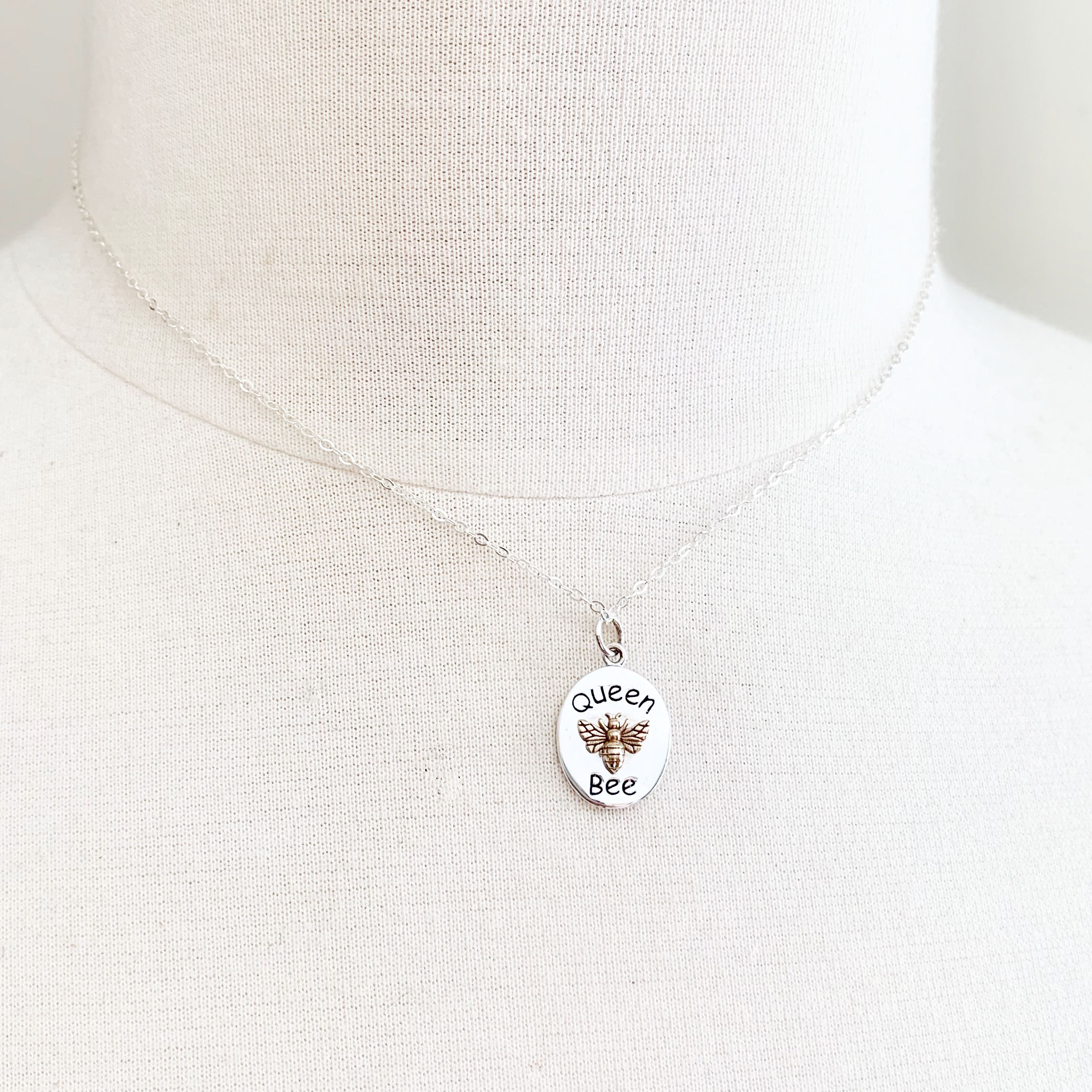 Queen Bee Necklace
Tell the world that YOU are the QUEEN BEE! This Queen Bee necklace is a sterling silver oval charm with a bronze bee soldered to the front. Great gift for mom or grandma!
MATERIALS
Sterling silver and bronze.

DIMENSIONS
The pendant is 12.5mm (1/2") wide and 21mm (3/4") long across.